Cheap Luxury Vehicles Although a luxury brand name may be coveted; most car buyers don't seem to be able to afford it. However, you need not worry because we have highlighted cars from all tiers of luxury automakers whose prices are comparable to those of other well-equipped mainstream sedans or small SUVs. All the vehicles on this list, with starting prices under $38,000, are made by premium automakers like BMW, Mercedes-Benz, Infiniti, and others.

Naturally, none of the fully equipped trim levels is on this list because they are not considered "affordable." But there are reasonable offers, so this is where you should look if you want luxury at a fair price. Be patient if there isn't anything in your price range because the list is ordered from most expensive to least expensive.
Cheap Luxury Cars
Infiniti Q50: $37,625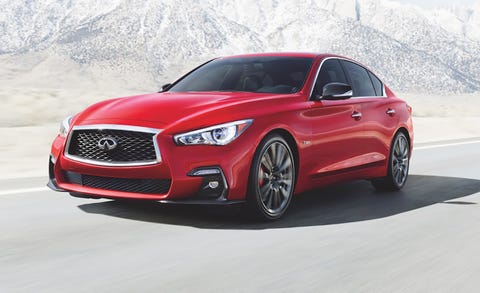 The 2021 Infiniti Q50 is now included on this list due to price hikes for its luxury competitors for 2021. As a result, the Q50 doesn't have the sportiest features, but it does have a twin-turbo V-6 engine that produces 300 horsepower as standard and 400 horsepower as an option. As a result, the Q50 offers a smooth ride, but the sedan's interior does not have a luxurious vibe. Additionally, the Q50's dual-infotainment screen system's complexity makes things worse.
Engines: 300-hp twin-turbocharged 3.0-liter V-6; 400-hp twin-turbocharged 3.0-liter V-6
Cargo space: 13 cubic feet